eZibeline® web site engine and CRM module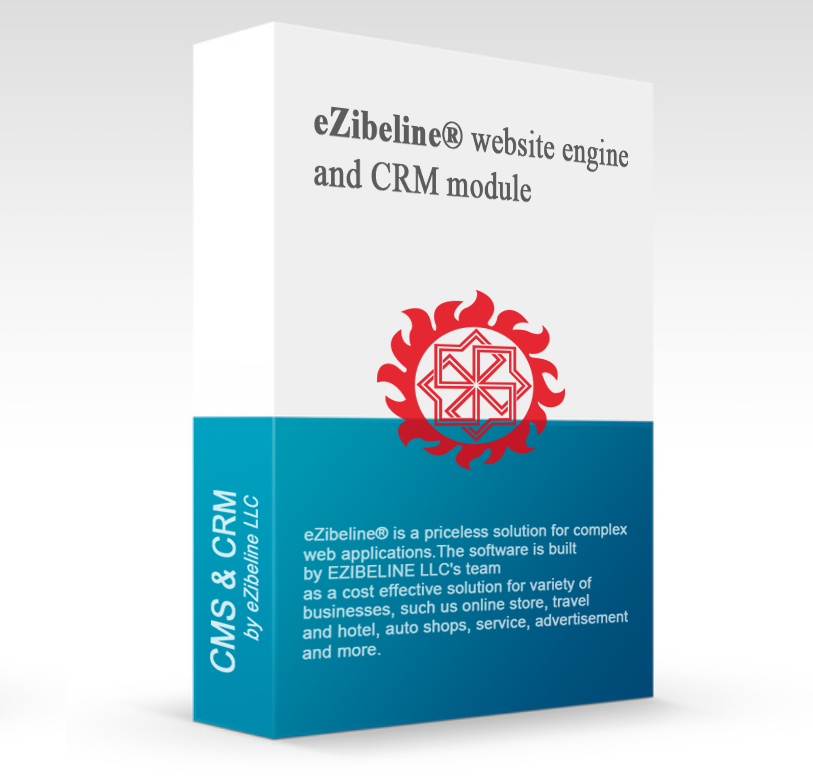 eZibeline® Website engine is web software you can use to create a website, web application, online store, blog, or news portal.
eZibeline® CRM module is an easy-to-use and intuitive customer management software solution on the web.
Product Description:
Easy add content, pictures, products, or business information to make it yours.
Do not have slow-loading pages that cost you conversions.
Built-in SEO settings for Title tag and Meta descriptions.
Rise your website to the top of search engine results.
Monitor the effectiveness of your campaigns.
Optimize the conversion rates.
Turn web traffic into leads and clients.
Synchronize customer orders and inventory.
Use third-party analytics tools.
Order product
eZibeline® has the ability to manage your website pages, blogs, articles, inventory, customers and online sales, and service. It has a variety of accounting integration solutions. eZibeline® can be integrated with Microsoft Dynamics GP®, Sage, AccountMate®, Prism ServQuest®, QuickBooks®, it is also available to custom integration to any 3rd party software by the user request.
Business-oriented website:
Based on modern technologies
User-friendly interface
Mobile friendly
Optimal experience on any screen size
Engineered for SEO
Easily adjusted pages
Complete e-Commerce:
Modern online store
Easy navigation
Customized product pages
Fully integrated with third-party software
Organized customer data
Multiple options of payments
Additional information:
Back to
EZIBELINE LLC Software Company's Web Development – Your New Business solution